About Center City Development
Design, development, and construction in Philadelphia
Meet The Team
Founded in 2010 in Philadelphia, Center City Development has acquired, developed and remodeled in excess of $300 Million of property, 775,000 gross square feet of past and future developments and 450+ new residential units. The company has specialized in the design, development, and construction of some of the most beautiful homes in Philadelphia and the custom fittings within them. We have employed hundreds of minority and non-minority workers throughout all of our projects and we are committed to making improvements to the city. Notable projects include Innovator Village at 24th and Washington, Lombard Estates at 18th and Lombard, Rittenhouse Estates at 19th and Lombard, Walnut Estates at 22nd and Walnut, Garden Square at 12th and Bainbridge, Estates on 3rd at 3rd and Locust, the Exile Building at 13th and Reed, and over 450 other properties in the Philadelphia metro.
Noah Ostroff is a serial entrepreneur in the Philadelphia real estate industry. He is the Operating Partner of a Keller Williams brokerage called Keller Williams Philly, the CEO of his own mega real estate team called PhillyLiving, and the founder and CEO of Center City Development.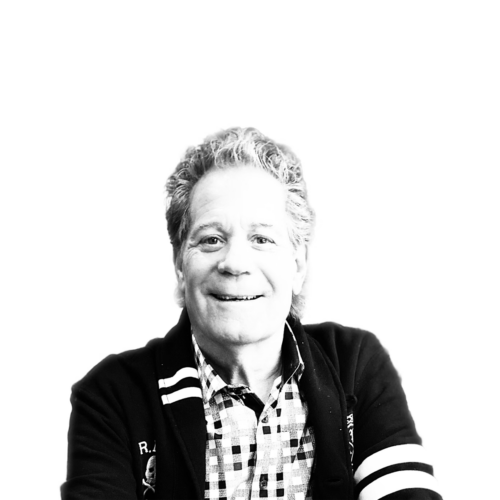 Harvey may not have always been involved in real estate, but he has quickly made an impact on Philadelphia through his work in the field. Ostroff has experienced success in multiple careers – working in radio sales for many years before opening his own staffing company with his wife, and eventually overseeing in-house human resources and trucking operations for a company employing several thousand people. He found ways to innovate and succeed in those careers, so it was only right that he would do the same in real estate. After successfully selling his business and retiring in 2008, he came out of retirement and entered the real estate developing world in 2010. In this time, he has helped to create, develop, and sell some of the city's finest residential environments. His first foray into developing was a five condo project in Old City that was completed and sold within a year during a very slow market. Since then, he has built a plethora of projects, including one of the first high-end luxury developments in the city in years, and has worked on everything from single family townhomes and apartment renovations to 48-unit condo developments – with average sale prices averaging from $1.5 – $2.5 million.
Shaun McLaughlin became Center City Development's Construction Manager in early 2022. Previous to joining Center City Development, Shaun owned and operated a construction company for 15 years. He has 30 years of experience in construction and is personally skilled in carpentry.
Shaun was drawn to the role of construction manager at Center City Development because he enjoys the process of seeing a project from initial excavation through to completion. He especially enjoys walking a client through a completed building.
Shaun is married with three children and currently resides in Lafayette Hill. Outside of work, Shaun enjoys being outdoors and staying active with hiking, walking, and cycling with his family.
Coming Soon.
Michael (Mickey) has built his real estate career from the ground up. He began his journey in stucco construction, quickly learned the ropes, and started his own company. With the knowledge he gained from being on-site at construction projects, Mickey began building homes throughout downtown Philadelphia and has continued to perfect his craft ever since. He has cemented himself as one of the city's best in the field. Over the past ten years, Murray has built and sold (or rented) single-family houses, apartments, and condos ranging from under a million dollars to over $3 million. His dedication and genuine love for the craft has helped him make incredible places for people to call home all over the city.
"Doing the right things does not equal taking shortcuts – when you take the right steps, the road shortens by itself." – Jean Cruz
In September 2019, Jean Cruz became the Accounting Controller for Center City Development. Jean began with the company as a Bookkeeper in September 2018 and prior to joining the team, held various staff accounting and customer service positions for over ten years.
Jean's professional focus has centered around customer service and satisfaction as well as efficiency and logistics. He cares deeply about understanding the balance between the right path and the goal. He believes in attention to detail, continuous growth, cross training, and constantly reviewing and polishing what needs to be done.
Jean holds a degree in Accounting from Inter American University of Puerto Rico. In his spare time, he enjoys spending time with his wife, Karen, his son, Eniel, and his cat, Muffin. Jean also enjoys playing guitar, writing, reading and cooking.
Bio coming soon.